GTS & Tajima – Hand-in-Hand Creating Success
Hand tools for construction professionals in AK, ID, MT, OR, and WA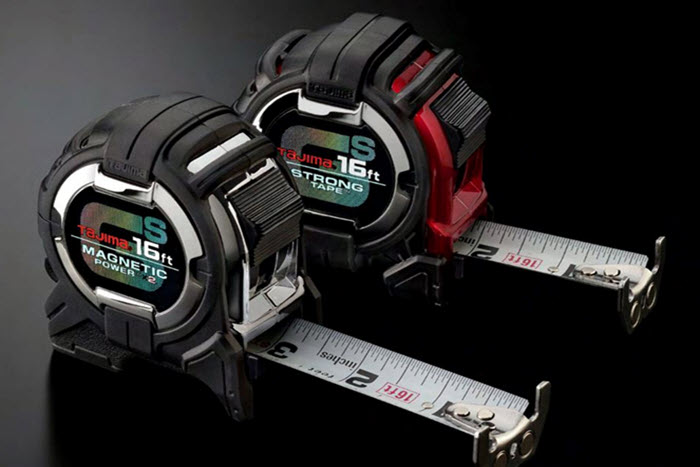 GTS Interior Supply (GTS), a GMS company, provides quality acoustical tile and other wall and ceiling solutions for residential and commercial construction across the Pacific Northwest.
The proud legacy of Tajima tools is driven by the company's desire to deliver only the highest quality hand tools to contractors, builders, and construction professionals worldwide.
At GTS Interior Supply, we understand the confidence that comes from having the right tools on hand, where and when you need them. A variety of Tajima hand tools are available* at GTS construction yards in Alaska, Washington, Oregon, Montana, and Idaho and can be delivered directly to your commercial or residential jobsites.
Find Your Yard Now
*Inventory varies by location. Call your local yard to confirm specific product availability. If we do not have in stock at your local yard, we will be glad to order it for you.
Tajima Hand Tools for Pacific Northwest Construction
From marking and measuring tools, to caulk guns and a variety of tools for drywall projects, Tajima puts reliable quality in the palm of your hand.
GTS Interior Supply offers a fine selection of Tajima hand tools, including:
Tajima RAZAR Black Blade dispensers
Tajima replacement blades
Tajima V-REX II blades with safety dispensers
Tajima 7pt blades
Tajima Rock Hard dial lock knives
Tajima dial lock heavy duty knives
Tajima Convoy Plus caulk guns
Tajima Convoy Super 100 caulk guns
Buy Tajima Tools at GTS Interior Supply
Northwestern construction pros (WA, OR, MT, ID, AK) can search our inventory online to learn more about hand tools from Tajima. Request a quote now or make a purchase using your online account.
Login
Don't have an online account yet? Our Customer Portal can help you work smarter and faster. Talk to your salesperson or contact us at your local yard. We are always here to help!
Request an Online Account
About GTS Interior Supply
From our yards in Alaska (Anchorage), Idaho (Boise, Idaho Falls, Rathdrum), Montana (Billings, Missoula), Oregon (Bend, Eugene, Hillsboro, Medford, Portland, Salem, Wilsonville), and Washington (Bellingham, Everett, Kent, Kirkland, Poulsbo, Richland, Seattle, Spokane Valley, Tumwater, Vancouver), GTS Interior Supply proudly serves residential and commercial construction customers across America's Pacific Northwest. As part of the GMS family of companies GTS has offered exceptional construction products and building materials, from drywall and steel, to insulation, acoustical tiles and more, for decades.
About Tajima
Tajima Tool Corporation was founded in 1909 as a steel tape rules manufacturer. Today, as part of the TJM Design Corporation, Tajima is the largest manufacturer of hand tools in Japan. From production facilities worldwide, Tajima fashions quality, professional-grade hand tools that honor the company's century-long tradition of excellence in craftsmanship. Tajima Tool Corporation (USA) was established in 2000 to support sales, marketing, and distribution of Tajima tools across North America.