10 ft USG Beadex Flex Metal Corner, Tape-On Outside Flexible Corner Bead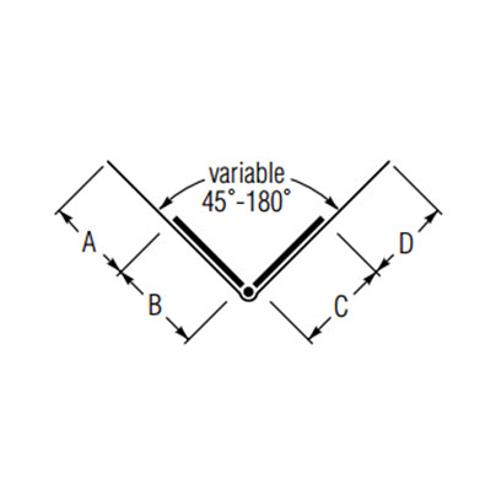 Add to Quote
Order by 1 PCS
Order by CTN of 50
close
10 ft USG Beadex Flex Metal Corner, Tape-On Outside Flexible Corner Bead
Description
Description
USG Beadex® Brand Paper-Faced Metal Trim are made with a strong, paper tape laminated to a sturdy, rust-resistant metal form, ensuring excellent adhesion of joint compounds, textures and paints. Proprietary, style designed specifically to make straight, strong outside corner angles. Available in 3" width and manufactured with two 3/4" galvanized steel strips laminated to paper tape with a flexible gap between the strips. B1 beaded flex has a unique raised bead (nose) in the flexible gap to provide faster, easier finishing with joint compound. For use on any wallboard thickness.
Features
Fast, easy application reduces labor costs
Crack-resistance decreases costly callbacks
Paper covering ensures smooth, beautiful corners
Variety of styles permits design flexibility
A = 11/16"
B = 3/4"
C = 3/4"
D = 11/16"
10' length
50 pcs/ctn
Code: BFLEX10