LIFT Safety DAX Carbon Fiber Cap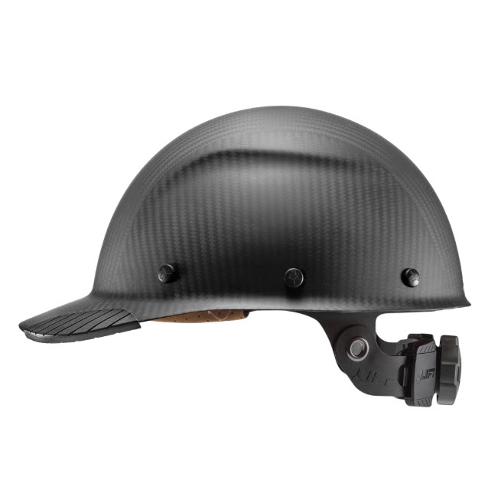 Add to Quote
close
LIFT Safety DAX Carbon Fiber Cap
Description
Description
The DAX Carbon Fiber Cap Hardhat is a full brim, carbon fiber reinforced resin hard hat offering a 6 point suspension system for superior comfort and impact protection. It features an innovative Clarino® synthetic leather comfort dome and an over-sized ratcheting fitment dial that makes adjustment easy even while wearing gloves.
Features
Carbon Fiber reinforced resin shell for superior impact protection
Brim grip, exclusive design provides a secure feel
Perforated Clarino® synthetic leather comfort dome with molded EVA foam insert for additional shock absorbing protection to the top of head
Oversized ratcheting fitment dial to adjust size, easy to grip and use with gloves on
Meets ANSI Z89.1-2014 requirements for Type 1, Class C.
Moisture-wicking foam backed microfiber liner reduces sweat build-up
6 point suspension system for a secure, comfortable fit
Triple reinforced crown for superior impact protection
Hard Hat Weight
Our Carbon Fiber Hardhat Weighs in at an average 270 grams without suspension system. With suspension it weighs on an average of 415 grams.
Code: LFTHDFM17KG