10 ft Panolam FRP Divider Bar - Beige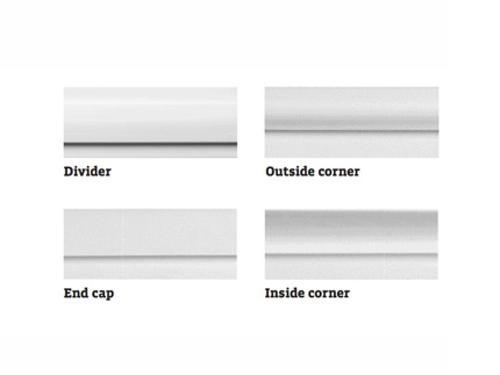 Add to Quote
close
10 ft Panolam FRP Divider Bar - Beige
Description
Description
FRP is the wall and ceiling panel from Panolam Surface Systems for those high traffic installations requiring durability and high sanitary standards as well as moisture, mildew and chemical resistance. This is the hardworking, easy-to-clean surface you need for utility and service areas.
Available in a range of colors, FRP easily fits with any interior style. Because it's engineered to last, it doesn't call attention to itself with a worn out look that can quickly appear with other surfaces. In most cases, traditional materials such as ceramic tile, stainless steel, painted drywall or concrete simply can't provide the combination of durability, ease of maintenance and cost-effectiveness offered by FRP.
Panolam FRP is a product that resists extreme changes in temperature and humidity. Manufactured in standard building product sizes, it can be installed on most common substrates and finished with readily available seam and trim materials.
Code: PBEDB10